Friday, September 29, 2006
(geek) laughs
Okay, it takes might take a while to get, and you have to be a geek, but damn funny if you are.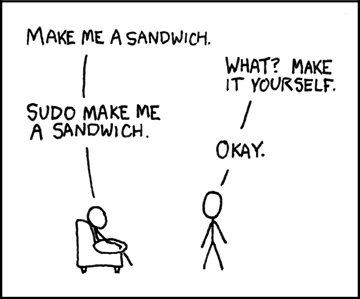 on
xkcd.com
. [
via
]
I'm tempted to get the teeshirt.
Okay, here's another good one...

I'll just leave you these and go look thought all the archives for laughs.
Labels: Geek